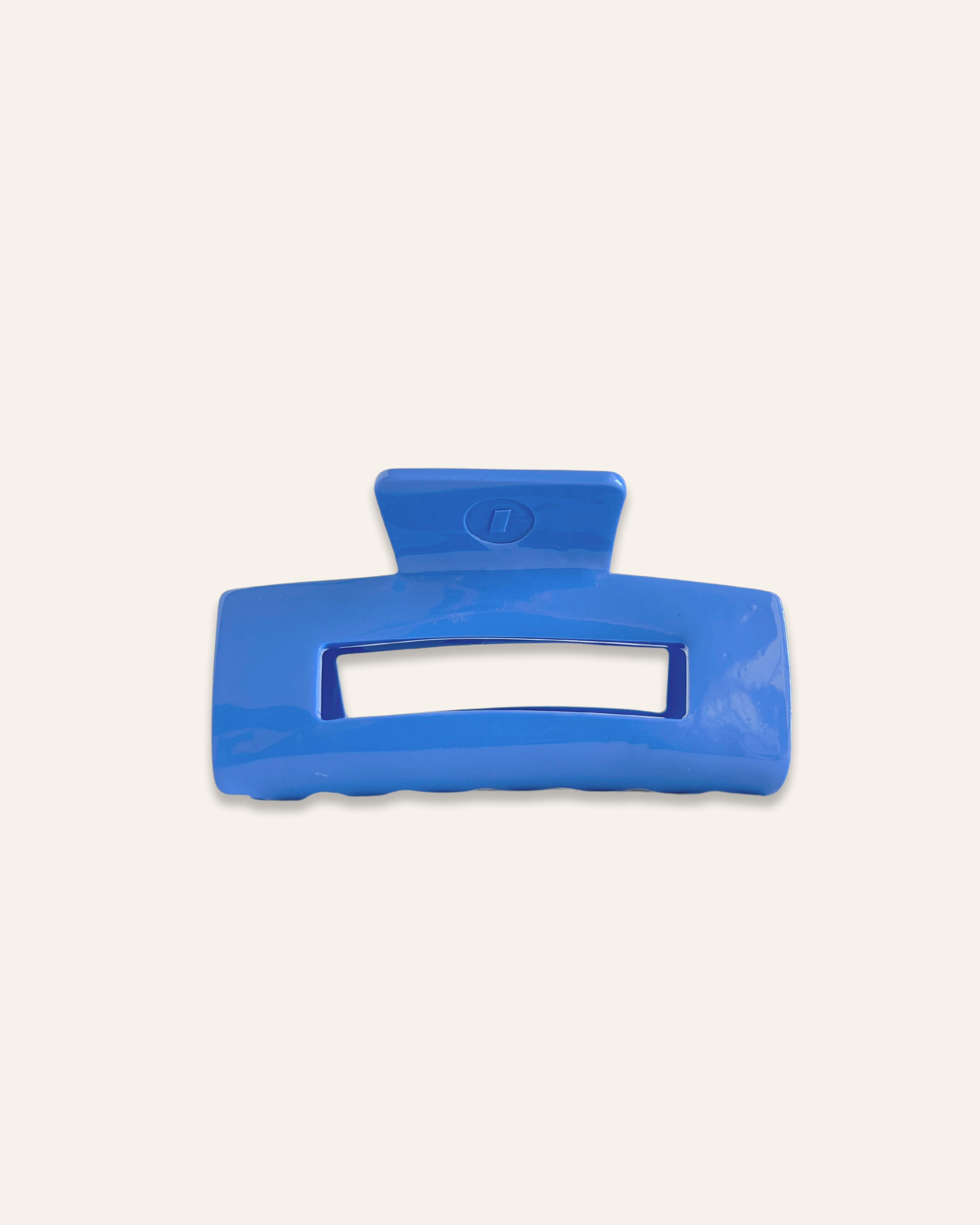 Coming Soon
Fan Favorite
New Arrival
Signature Claw Clip
KEEP IT TOGETHER
Coming Soon
Fan Favorite
New Arrival
Boost Your Hair Game
Our brand new Signature Claw Clip was designed to make a statement while effortlessly keeping your hair in place. Add this to your collection for the days you don't feel like dealing with your hair but still want to look great. 
FEATURES
Signature Color: Our iconic blue shade adds a touch of style and confidence to your look.
Embossed Logo Mark: Subtle yet distinctive, our logo is embossed on the clip handles.
Secure Hold: Designed for all hair types, this large claw clip ensures a secure and comfortable hold, without any kinks.
Each clip measures 10 cm W x 4.5 cm H x 3 cm D